The quality of the products begins with the selection of raw materials
The company pays close attention to quality with frequent quality-checks during all the design's and manufacturing's phases of every attachment. It can also count on a highly qualified staff with many years of experience, always ready to provide an accurate and reliable service to its partners.
In addition to focus on the quality and reliability of VTN company and products, the achievement of these important certifications shows the commitment, passion, professionalism and the reliability of our company.
Hardox® In My Body Member
VTN products essentially consist of HARDOX & STRENX, two important brands of the Swedish group SSAB.
The application of Hardox leads to an improvement in the life when compared to mild steel. The application of Strenx improves welding and machining in general and also provides greater toughness. Hardox and Strenx are well re-known as the best steels thanks to their high abrasion resistance and excellent mechanical featuring.
They offer a unique combination of hardness and durability. These qualities result in lightweight, intelligent-made structures with a long service life.
Certificazioni e Qualità
Research & Innovation
VTN has a worldwide reputation for innovation in the demolition & recylcing attachments. Our production facilities are state-of-the-art.
Our mission is to build attachments with superior characteristics, combining power, speed and productivity with efficiency and easy to use. We transform customer's needs into opportunities constantly expanding services and capabilities to meet the changing needs of the marketplace.
DNV
DNV is one of the world's leading certification bodies/registrars offering the latest in management systems certification services. This certification n° 73835-2010-AQ-ITA-SINCERT is valid for the area: Design, production and service on buckets, hydraulic attachments for demolition and recycling, attachments for earthmoving. (Sector EA : 18)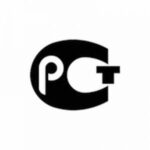 GOST-R
Gost-R Certification that confirms the quality of VTN Europe Spa products – buckets and interchangable attachments for earth moving – respecting the regulations and the needs to export goods to the Russian Federation.

CE MARKING
The "CE" marking was created in the context of the European technical harmonization legislation. It is the manufacturer's visible commitment that his product meets the regulatory requirements in view of its free circulation throughout the European Union.